Artistic Pursuits Books + Video
Perfect for those who love video instruction as well as holding a book in their hands, these 2018-2022 editions build a foundation of knowledge in art education from Kindergarten to High School. Every book or unit begins with video instruction that shows children how to use the art materials or demonstrates a key technique in drawing, painting, or sculpture. Book lessons include art history, where students see how artists create art using key idea and principles of art. 
Your child will gain the artistic skills they desire, learn how to look at master works, understand art through history, practice the principles of art in creative ways, and produce artworks in drawing, painting, and sculpture that show their unique interests, ideas, and experiences. 
With ARTistic Pursuits, you won't have to wonder if you've covered the right topics. We present lessons at age level to give your children learning opportunities that fit their needs as growing artists and expand their visual experiences. As you relax and rely on the text to teach art, your child will:
develop observation skills that are vital to becoming proficient in the arts
learn creative thinking skills
produce amazing artworks that are uniquely their own, not a copy-by-following example, but one-of-a-kind creations!
As your child applies the concepts presented in each lesson of these award winning books, your child is
learning how to see and make art
fully engaged
participating in the mindset of an artist
---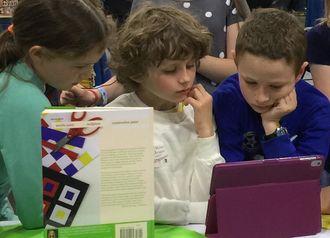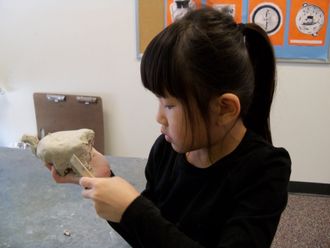 "Thanks for such an awesome program. We've been using it for 10 years now and the art that is coming out of my older ones is amazing. But what's even better is their love of art and creativity." - Homeschool Parent, Ruth deJonge / Papaua New Guinea