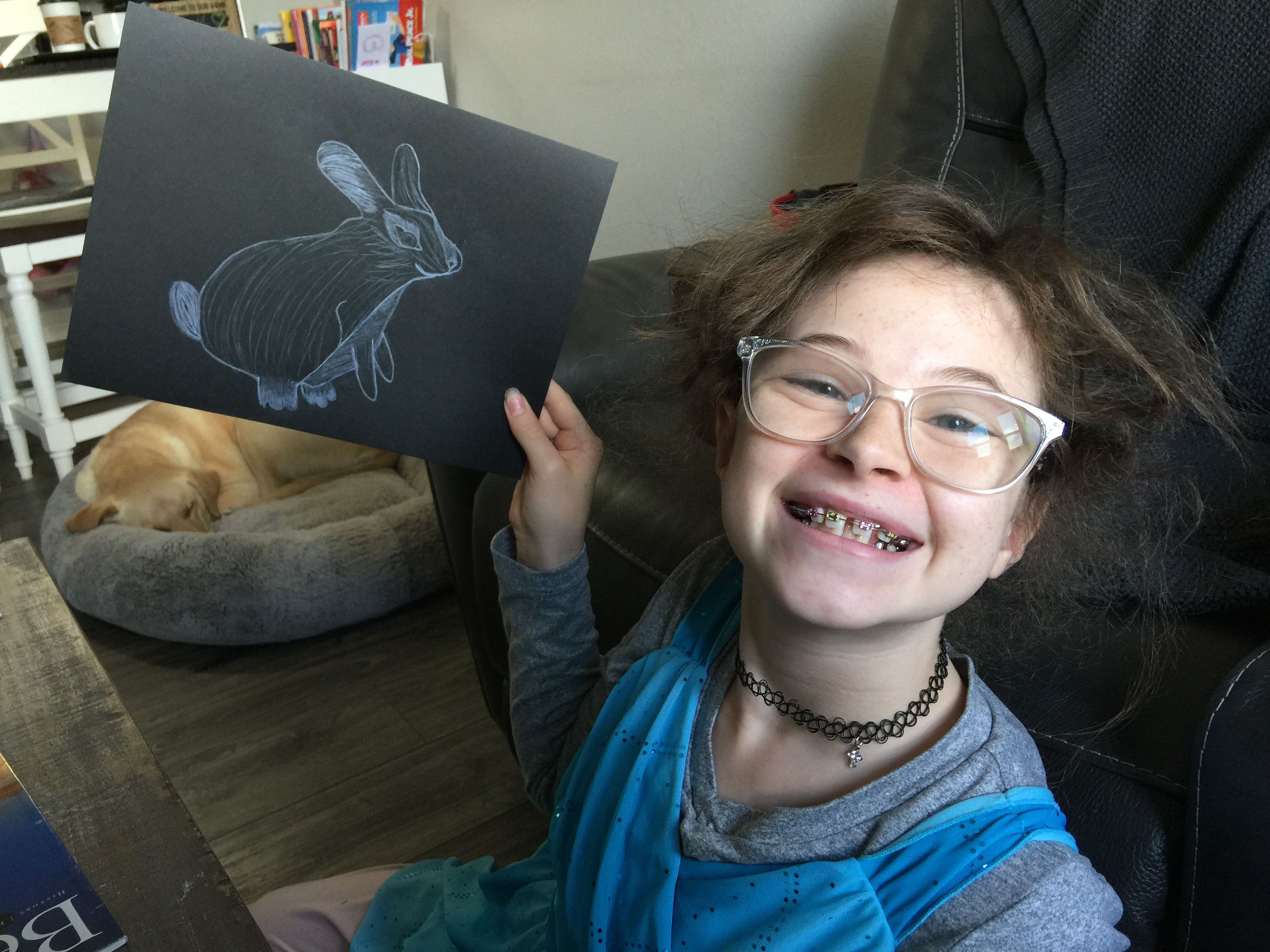 If you teach your children at home, you may notice that one is constantly left behind as he or she meticulously works on the same project that the others finished hours ago. 
Children who have the greatest difficulty finishing a project are those that are detail oriented. Attention to detail is important to artistic growth, but when artwork is never finished, it can be discouraging to your child. Too much unfinished work can lead to disappointment, which is the opposite of feeling like a successful artist. If you have a child that gets lost in the details, here are some practices that you can put into place that may help refocus the child's viewpoint as they make a work of art. 
Give your child and yourself, if you are a perfectionist, permission to make mistakes
Understand the creative process better
Focus on the larger relationships as you draw
know what "finishing well" looks like
In all you say to your child, believe in him or her as an artist that is developing skills
Permission to Make Mistakes 
How can your child overcome perfectionism in their art? Often those oriented in this way are very cautious of making mistakes. A mistake in their mind is wrong and can't be fixed. That fear runs against the creative process. Take a light view of mistakes. If your mistake leads to a bit of humor in the drawing, it's okay to laugh and then go back to fix it. Teach through example. Give yourself permission to try drawing and let your child see your mistakes and how you simply change the lines to get closer to what you see. 
They may have set unrealistically high expectations for their art, thinking that the goal is to create a likeness of the adult's work. This also creates fear and hesitation. With ARTistic Pursuits, we show how to use the materials, but the child will choose his own subject and determine how he will apply the information given. On pages throughout the books, the Kindergartener or Elementary student is shown examples of work by other students their own age, with the purpose of encouraging them in the way their art looks. 
 
Understand the Creative Process Better
The creative process aligns with the idea that there is no one right way to draw an object. There are many approaches to drawing and many outcomes. Your lines are not "wrong". In art we begin drawing in light lines because we know as the drawing develops we will see our subject better and so we will want to change those first lines. We understand that drawing lines and erasing lines is part of an ongoing process as we see more. We do not think or evaluate as we draw. We draw for a time, then step back to look at the results and make changes as we see necessary. It's a process of changing the positions of the lines as the drawing develops. The eraser is our permission to get the first lines wrong. Its our tool that corrects. Many perfectionists evaluate when they should be drawing. They evaluate the drawing before they have enough lines on paper to evaluate. Thus they make hesitant lines and erase too soon. 
 
Focus on the Large Relationships 
Your child can practice seeing in a different way, as they draw. Here are some special assignments where the goal is to concentrate on the larger relationships. Those should be formed or put onto the paper first, followed by lesser relationships, and finally, the details can be added, but only the ones that the child finds necessary. For instance, we never draw every leaf on a fully grown tree or every hair on a person's head. Some things must be left out. We can laugh about the absurdity of trying to do either of these tasks and in doing so give permission for them to leave out some details that they might not have been able to leave out before. 
Your child might practice putting down the large forms first by any of the following methods: 
Draw with a material that is not as easily controlled. You might use a large charcoal stick or do an ink drawing with a twig, rather than the fine nib normally used. This should not be frustrating, but an opportunity to think "big forms" and forget about "details."
 Squint the eyes. Squinting helps the details to drop out of the picture so that we can identify more clearly the big shapes, the values, or whatever element is being used. Simplifying a drawing to its most obvious shapes, values, or other element, exposes the form more clearly.  Drawing the shapes of the object creates a finished point. It offers a sense of completion of one step. Your child can then go on to add more lines to show a closer likeness the the form of the object. Then details of texture or values can be seen. This is the drawing process and one that is presented in ARTistic Pursuits books at the 4th grade and up levels.
 Something that works in sculpture is to have your child use Play Doh to form the object before drawing it. Your child can simplify a complex form, such as a horse, into a limited number of parts. Form the head and neck in one piece, the torso and front legs in another piece, and the thigh and back leg for each side in two other pieces. This helps the student to see the big parts.   
Once students are able to form or draw the large relationships, they've learned to get the important part down quickly. They will no longer be caught up in details that distract them from completing the project. In a sense it is complete, just lacking details. Details can be added after the larger relationships have been established. It is not that we want to train out this natural tendency toward perfectionism, or that we could even if we determined to do so. In fact, attention to detail, when needed, is extremely valuable. But, it is only when that attention to detail distracts the child from accomplishing the task at hand, that we want to help move them forward. 
 
Know what "Finishing Well" Looks Like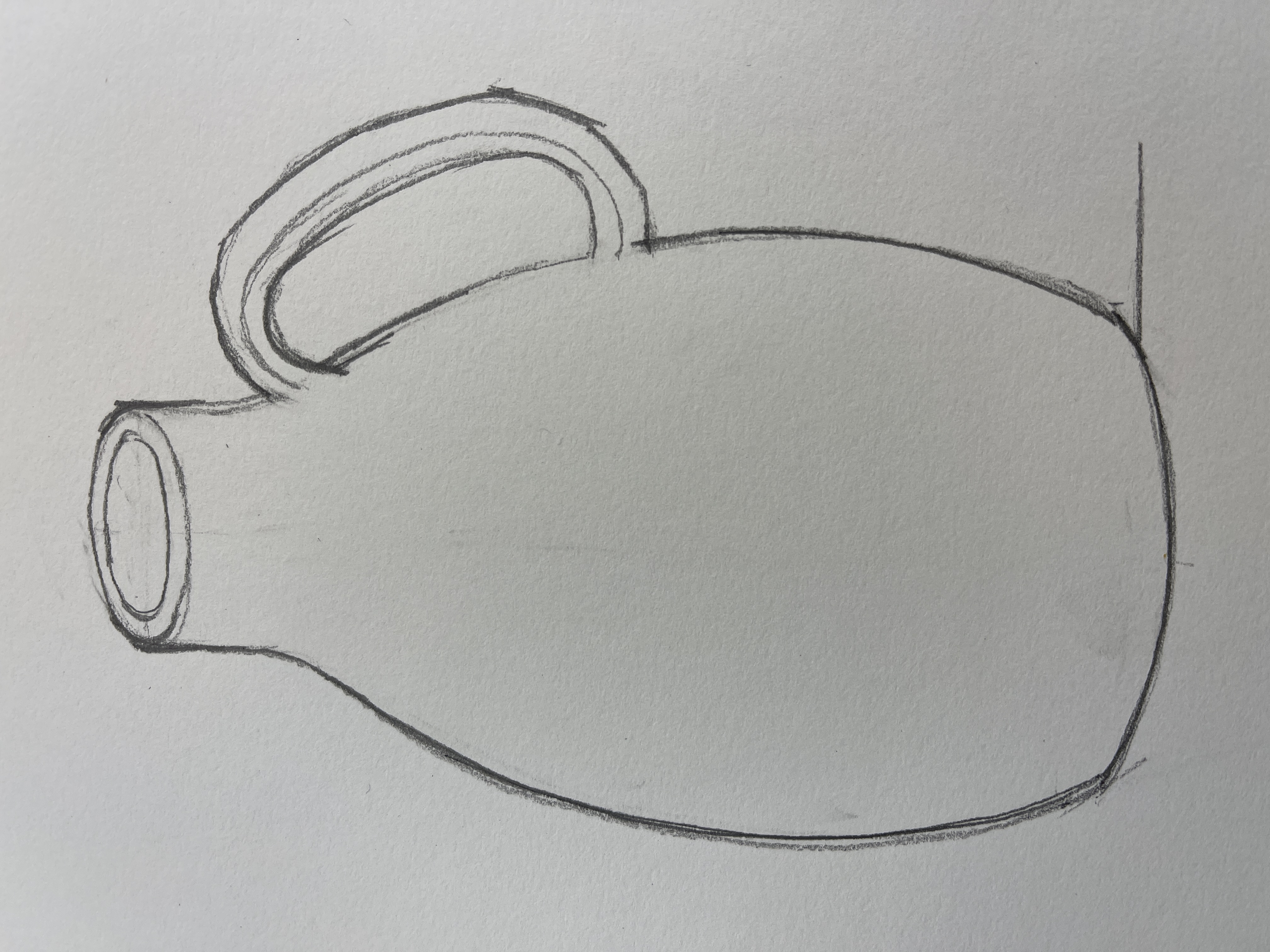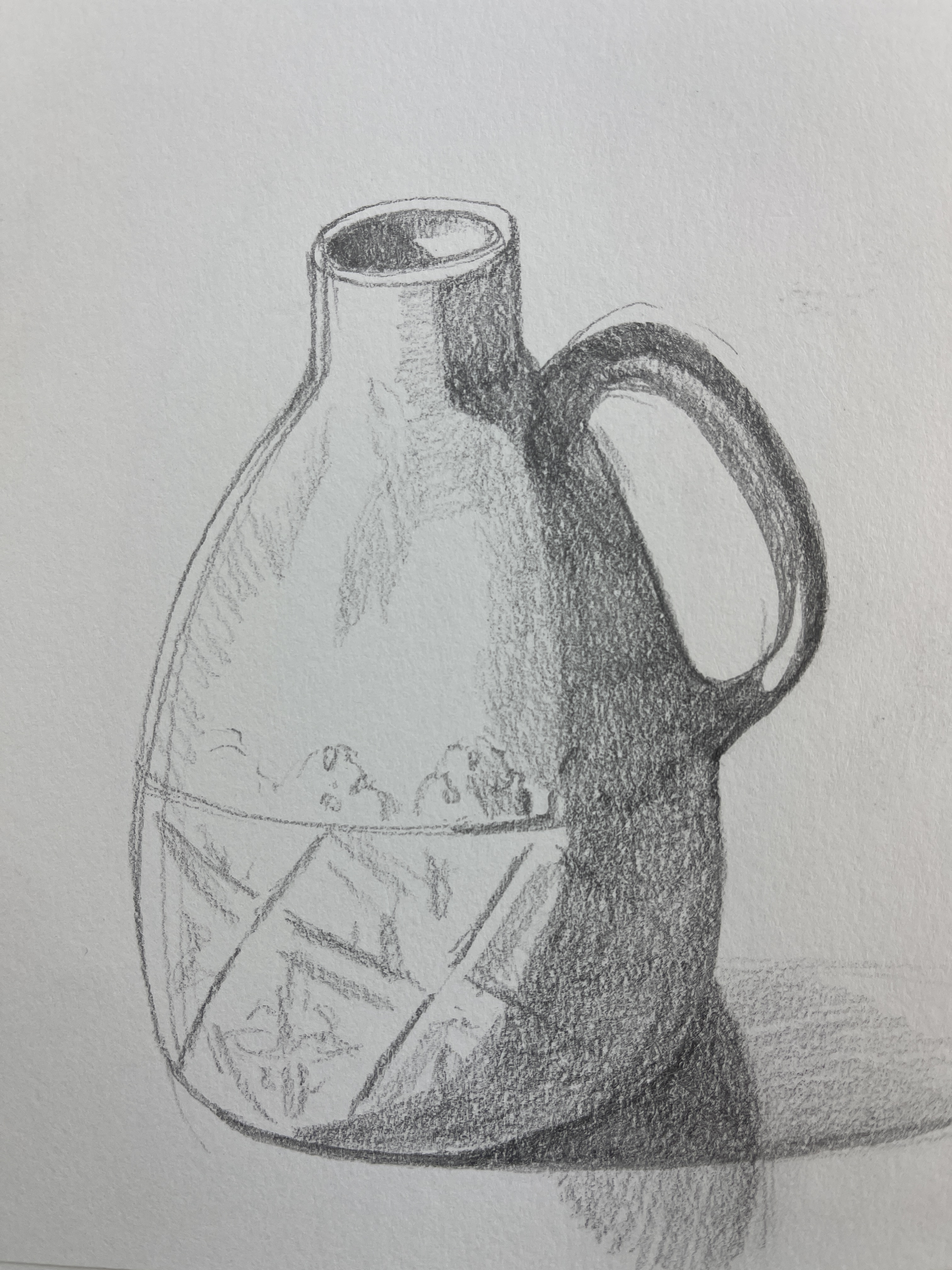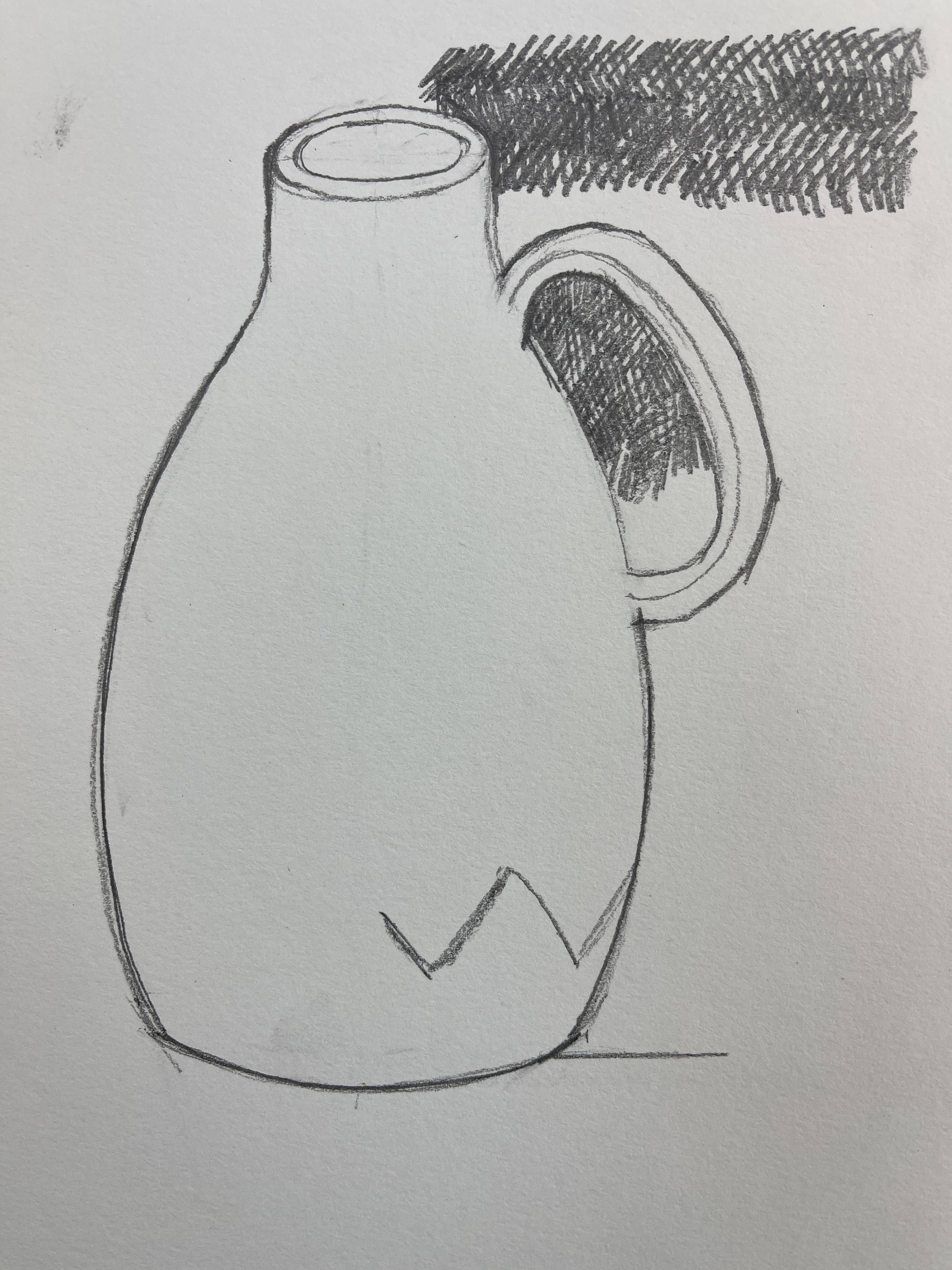 A drawing can be finished to varying degrees. A line drawing is perfectly acceptable. Some drawings are highly finished with shaded areas that make them look like a black and white photograph. These two extremes are seen often in art. The process in art is to start with line throughout the entire space. We then begin to add some more accurate and correct lines, then detail, texture, and then shading. The artist develops all of the important subjects within the drawing to the same degree as she draws. If the artist has a line drawing and then begins to draw into the right corner with a great amount of detail, she would want to "finish" the other areas with the same amount of detail. The drawing at the right would be unfinished for this reason. It would be better to go into the right corner with a small amount of detail and then jump to other parts of the picture with the same type of detail. At that point the drawing could be finished, or the artist could further develop the drawing by adding a bit more detail to all parts of the picture. 
Believe Your Perfectionist Child will Gain Skills that Will Get Him to the Finish Line
Encouragement is a huge factor in how long children will pursue art with enthusiasm. As an art teacher, nothing negative leaves my mouth. I tell students where their strengths are and use my praise as a teaching tool. I ask questions that encourage them to go back into their art with a focus that will improve the outcome. In this way, instruction is given, but the ideas have been generated by the child, not me. The child can own the work and that is something they can be proud of. 
Give yourself and your child time as you walk through this journey together. It takes time and practice, but the effort your child extends toward creating the entire line drawing in a simplified form first, followed by details, will be well worth the effort as they pursue future art endeavors. 
 
Every child can find success in their art and life through reaching a finished point in those tasks that are put before them.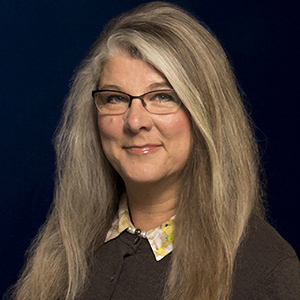 This article was written by Brenda Ellis (Abbey) August 26, 2023. Brenda Ellis, author and illustrator, has over thirty years of experience in all aspects of teaching K-12 art. She is 1980 alumni of the Skowhegan School of Painting and Sculpture in Skowhegan, Maine and an honors graduate of the Kansas City Art Institute in KC, Missouri. Brenda and her husband homeschooled their three children, now adults, while developing the award-winning ARTistic Pursuits art program, founded in 1999. Brenda has provided art education for children in a variety of venues, including private and public schools, Denver Public Libraries, and Schoolhouse Teachers, the curriculum site of TOS magazine. In 2019 she designed five spaces for the children's area at a new build church in Reunion, Colorado, creating six large wall murals and eighteen original paintings. Brenda is currently expanding ARTistic Pursuits by developing new projects and lessons in text and video for all ages.