You've purchased an Streamed Course
YOU'VE RECEIVED AN EMAIL TO CREATE A PASSWORD AND YOU'RE READY TO LOG IN
ARTistic Pursuits Streamed Content
A perfect resource for those wanting the NEWEST BOOKS + VIDEO courses online with no physical product. Each streamed Flip Book is an exact copy of the hardcover book, with a Table of Contents Tab so you can flip to your lesson directly. Includes Thumbnails, Note-taking capabilities, Zoom In and Full Screen! Videos are streamed. Additional tips and video content leads parents and students through the course with ease. With purchase, you gain immediate access.  LIFETIME access to all courses. 
See samples of Flip Book and a streamed video below!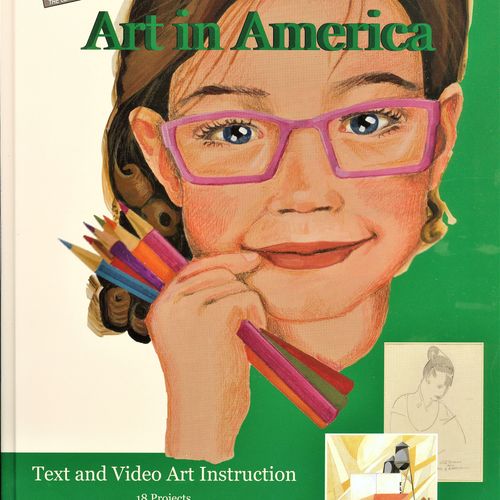 K-3 Art in America, Vol. 8
- Hannah Chase, 2022
"The video lessons are well designed. Each clip preceding the video lessons is relatable and helps children understand why and how to apply the art technique.

l believe the online streaming course is excellent! We could complete art lessons anywhere, outside, in the park, or even while riding in the car as the DVD lessons and the Art in America flipbook are online.

This course makes it easy to incorporate weekly art lessons. It's a complete curriculum. It's not just great for homeschool families but for anyone with a child that loves art."