What Parents Say About ARTistic Pursuits Art Instruction Books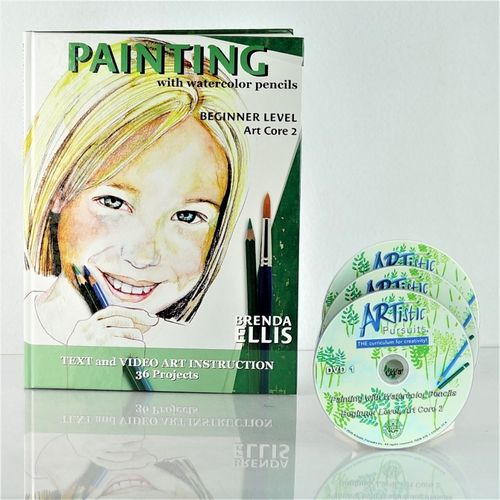 Review Core 2
Rachel Kokes, Colorado
"I'm really impressed with how quickly my son (age 8) was creating truly beautiful works of art that I just want to hang on my wall! My son loves it. He is having so much fun creating with this course."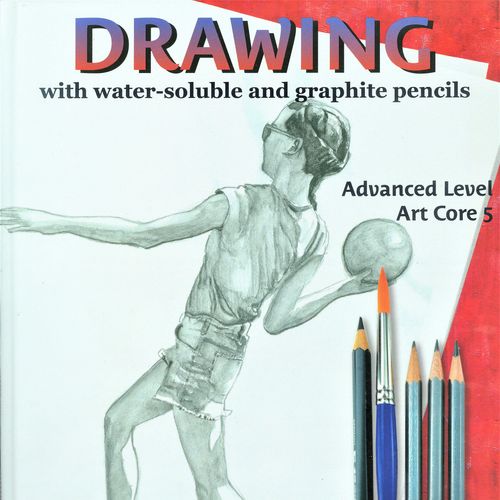 Review Core 5
Kristi king, Texas
"My daughter...LOVED this course! The video lessons were easy to understand and follow. And the art history lessons about famous European artists were very interesting. Overall, I think this is an excellent solution for those looking for an easy and fun, yet challenging homeschool art course!"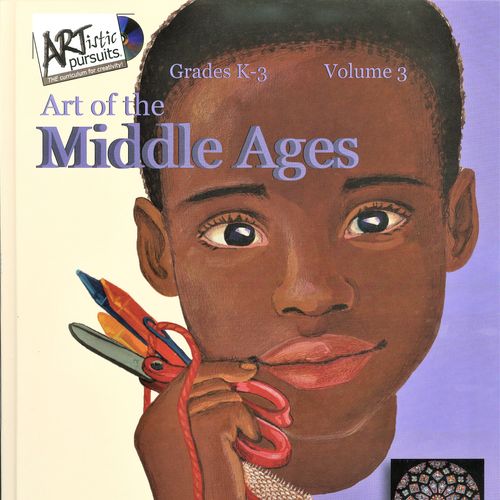 Review Vol. 3
Carina debakey, Pennsilvania
"Again, blown away by the art projects my girls have created with your program. This year we did Art of the Middle Ages and the completed projects really look like they were created under the instruction of an actual art teacher!"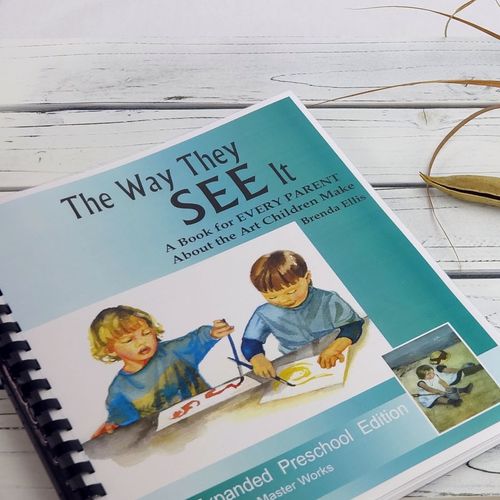 The Way They SEE It
Preschool - Regina C.
"This book truly transformed MY ability as a parent to nurture the natural gifts of our daughter. What happened was a natural integration of observation and art into our everyday life. Effortless, Easy, Incredible Preschool Art."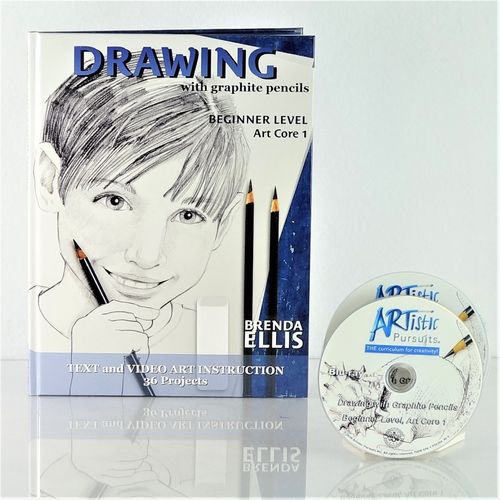 Review Core 1
Katie trent, south carolina
"Our family especially enjoyed the art appreciation lessons with full-color images, rich history, and clear instructions for creating the various projects."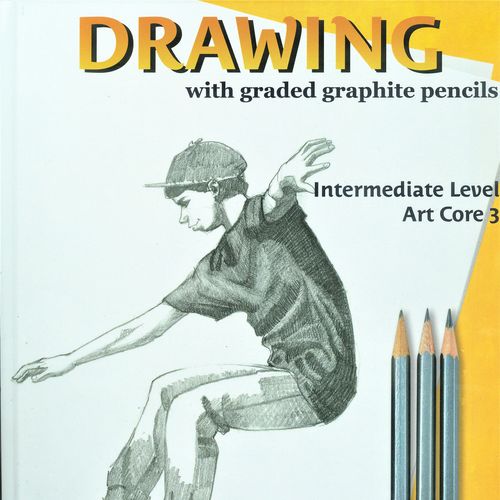 Review Core 3
SHARON ROWLEY, maine
"We really like the video lessons. They are very well done and informative. My kiddos could see the techniques being applied, and the instructor did an excellent job explaining them. My kids feel like this program is helping them to understand the techniques needed for drawing. They are learning to look at objects like artists."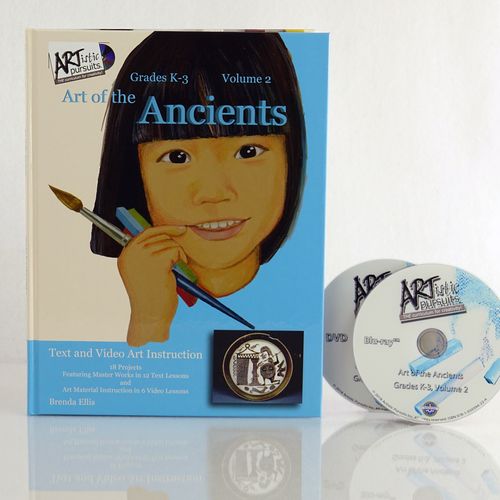 Review Vol. 2
Laura Mckinney adams, North carolina
"I love how the emphasis is not on talent, but on exploration. In an art curriculum for the early elementary grades, I feel this is most appropriate."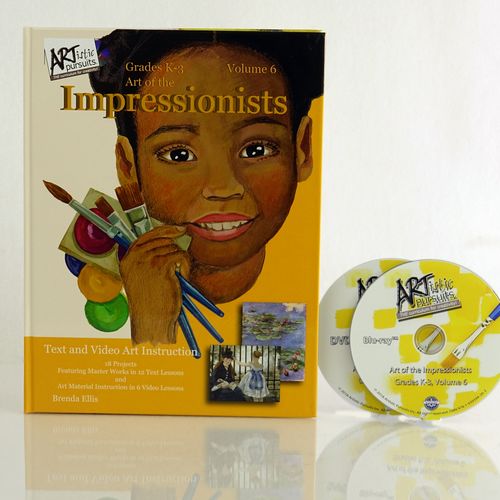 Review Vol. 6
Rachel Kokes, Colorado
"They are HAPPY. In my family, it is a true sign a kiddo is happy when they start to sing. My seven-year-old is currently painting away and singing 'I love this.' That is awesome."
"I just wanted to tell you how much I LOVE this curriculum! I have been searching high and low for an art curriculum that actually teaches art (not glorified cut and paste or copy the adult model) at an affordable price, and that is easy to use. I have found what I was looking for and so much more! Not only does your curriculum actually teach art (real art!) at the child's level, we get art history and art appreciation too!" -Homeschool Parent, Carey Clapp / Wyoming
"My sixteen-year-old devoured Senior High Book 1. We have never found anything for him so stimulating and so challenging. And the results were fantastic! Looking forward to Book 2." Homeschool Parent, Rhonda Wittman / Texas
"This curriculum works. It makes artists! My children are really learning to draw, not just copy someone else's artwork, and to use their drawing in their daily lives." -Homeschool Parent, Nancy Gorman / Massachusetts
"I have never been so sold out on a curriculum in the 15 years I have been homeschooling...Artistic Pursuits is the first art program I have ever used that required no effort on my part to get my children to participate. AP involves the kids in the creative process and gives them choices in every lesson, so there is a constant state of interest and anticipation built right from the very first lesson...And just in case you missed my enthusiasm, I think EVERY home school should have Artistic Pursuits as part of their curriculum. It IS that good." - Homeschool parent and product reviewer for The Old Schoolhouse magazine, Heidi Shaw/ Canada
"I just want to thank you for developing such a wonderful art curriculum. I have been using the first K-3 book with my 9 year old son for the past several weeks. My son has always thought he was "bad" at art and he did have problems with it because of poor motor skills. I got Artistic Pursuits because of its focus on art history and because there was nothing to copy; my son could choose his own subjects to draw. I had no idea how powerful this would be! On Friday, my son drew a still life of several hand tools. He loves tools. His drawing was incredible, beautifully drawn, everything perfectly proportioned. I was amazed! It is such a simple concept to use good materials and draw what you love, but it works. Thank you so much!" -Homeschool Parent, Beth Shreve / Washington
"I'm excited. My mom, who has a BFA in Ceramics and a Masters of Art in Teaching from RISD, was very impressed with this curriculum. I've learned much from her over the years and was trying to find quality instruction for my daughters. Well, after a year of paying $70/mo. for my eldest to take classes I've come to realize that it would be best for me to instruct her using your curriculum. It's what I've been looking for plus I can save the $$ and put it toward other things. :)" -Homeschool Parent, Shanna Zannini / Massachusetts
"Artistic Pursuits does an excellent job of combining art appreciation with art instruction and interesting projects. I cannot emphasize enough how much I appreciate the user - friendly format of these books!" -Art Instructor, Devin Vaughn / Missouri
"...exactly what I have been looking for, for years. I have a background in commercial art, homeschool my own children, and teach art at our homeschool co-op. Your curriculum is laid out so nicely allowing teachers freedom to choose so many ideas on each topic." -Homeschool Parent and Art Instructor, Paula Haller / New York
"It is refreshing to find a program that offers the basics of art instruction and art history in a self-guided manner while encouraging individual artistic expression." -Bookstore Owner, Jolene Underwood / Texas
"I love your approach to art history and that the children are getting a rich education through your materials!" -Homeschool Parent and Teacher, Hannah Kendall / Kansas
"I just wanted to let you know that we are loving your art curriculum. We are using Artistic Pursuits Grades K-3 Book One and also using Sonlight's world history program and your ancient art units coordinate perfectly with our studies." -Homeschool Parent, Stacy Shniepp
"Children by their very nature, are creative beings, and unfortunately, too many art programs offer structured instruction that stifles this natural creativity. Artistic Pursuits encourages students to explore their environment...using an impressive variety of interesting age-appropriate student projects to provide an excellent combination of art appreciation and art instruction...Engaging and fun." - Linda K. Foster, reviewer, The LINK, homeschool Newspaper
"Well, I got my book and all I can say is wow, wow, and WOW! We homeschool in the Classical Trivium Method and your chronological lessons fit so perfectly with our history. All smiles. (Using the K-3 Book One)" -Homeschool Parent, Bui Williams / Georgia
"I am using your program (the first book in the K-3 series) for the first time this year with my 4th and 3rd graders. My 4 year old usually joins in, too. I REALLY LOVE this program! I can correlate the lessons perfectly with Tapestry of Grace, which has worked great. I love using the high quality materials; they are worth every penny. The lessons are the perfect length for this age group. And I like that there is some instruction, but a lot of freedom for the children to actually create with a medium (rather than being a craft they are supposed to duplicate)."-Homeschool Parent, Dee Churchill / Minnesota
We encourage you to browse the web for Artistic Pursuits reviews and see what homeschoolers are currently saying to other homeschoolers!