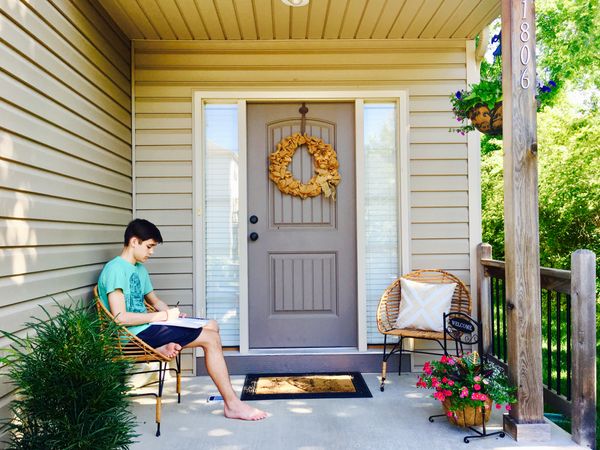 Homeschool Art Program
Childhood development studies were foundational to the layout of the program. ARTistic Pursuits lessons offer children the right kinds of information at the right time. We expect a child to be a child and we value what they produce from their own hands. Projects do not ask young children to draw like adults. Projects do not require rigorous practice before making meaningful art. Children enjoy art when their own interests and motivations are guiding them. Engaging each child's interests is at the forefront of each Artistic Pursuits lesson.
What if I don't draw?
You can RELAX. You don't have to draw. The lessons lay the groundwork for children to create their own artworks with purpose and greater knowledge. In grades 4-12, students can work independently. At the K-3rd grade level, you gather the art materials listed on the project page, then learn alongside your children, as you read the lesson text. They create the art. That's how easy it is to use this curriculum.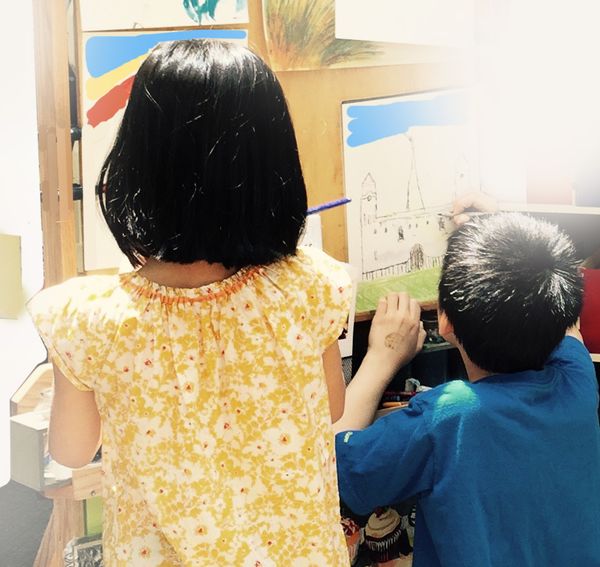 "

My son took his ARTistic Pursuits book and art tools out to the pasture. He's been sitting there with his dog for quite a long time, drawing something in the distance. I couldn't be happier!"
Art gives our children a voice.
In our approach, children SEE techniques demonstrated, then select a subject of their own and apply the process to their own ideas. True learning happens as they understand and use the concepts presented in the materials. Even the youngest student is creating art that is personal. Art is far more than imitation; it is a language that allows the doers, our children, to speak for themselves and to express their own ideas and interests through pictures. 
With art skills, our children are given a voice. Children of all ages can show and share with others what they see and think about the world around them. By teaching art purposefully, you can expand your children's awareness of their surroundings, of nature, and of the people they share the planet with: their friends and family.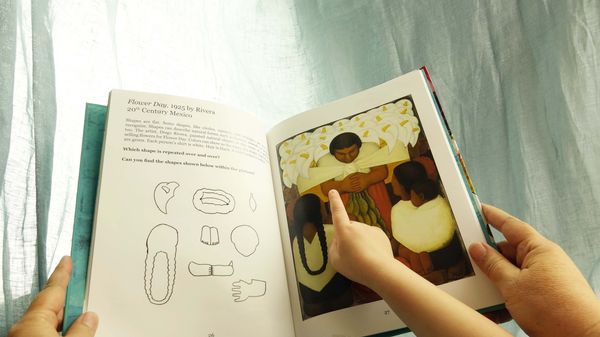 What if I don't have time to learn a new subject?
We take art seriously so you don't have to learn it in order to teach it. Using a sequential approach, the ARTistic Pursuits lessons are made of unique components that flow smoothly to facilitate learning. The material is designed to work with the stages of artistic development that children naturally progress through. So you can relax, knowing that at every age your children are getting the type of information that they want and the challenges needed for greater learning and growth. 
Developing Observation Skills
Children are curious and expressive from the start. We work with those interests to teach them to observe more closely. Using ARTistic Pursuits, a child carries art tools to locations which both inspire and are chosen by the child. Children are guided to observe the featured art topic of each lesson in their own environment, while making connections to real-world examples. Skills develop as each child observes nature directly and enjoys the process of creating. Making informed choices to create personal work gives a child a sense of accomplishment. They learn because direct observation of real world sources is the best teacher when accompanied by an understanding of the foundational elements of art and compositional ideas.