Homeschool Art Program
Childhood development studies were foundational to the layout of the program. ARTistic Pursuits lessons offer children the right kinds of information at the right time. We expect a child to be a child and we value what they produce from their own hands. Projects do not ask young children to draw like adults. Projects do not require rigorous practice before making meaningful art. Children enjoy art when their own interests and motivations are guiding them. Engaging each child's interests is at the forefront of each Artistic Pursuits lesson.
What if I don't draw?
You can RELAX. You don't have to draw. The lessons lay the groundwork for children to create their own artworks with purpose and greater knowledge. In grades 4-12, students can work independently. At the K-3rd grade level, you gather the art materials listed on the project page, then learn alongside your children, as you read the lesson text. They create the art. That's how easy it is to use this curriculum.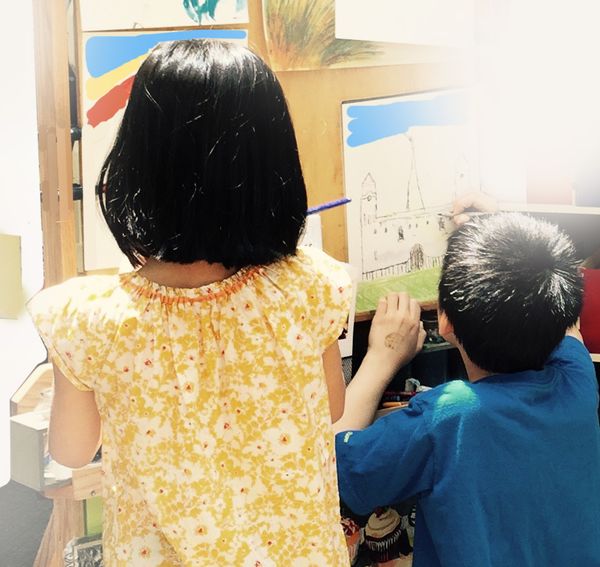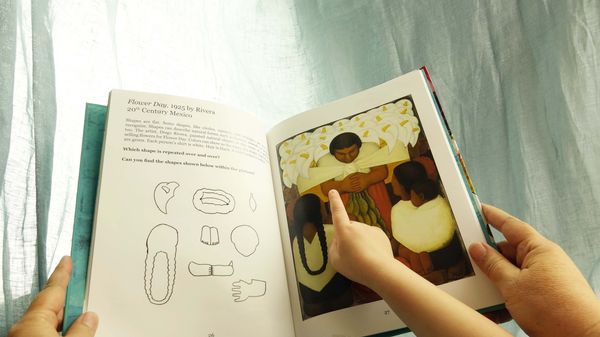 What if I don't have time to learn a new subject?
We take art seriously so you don't have to learn it in order to teach it. Using a sequential approach, the ARTistic Pursuits lessons are made of unique components that flow smoothly to facilitate learning. The material is designed to work with the stages of artistic development that children naturally progress through. So you can relax, knowing that at every age your children are getting the type of information that they want and the challenges needed for greater learning and growth. 
 How can children develop observation skills?
Children are curious and expressive from the start. We work with those interests to teach them to observe more closely. Using ARTistic Pursuits, a child carries art tools to locations which both inspire and are chosen by the child. Children are guided to observe the featured art topic of each lesson in their own environment, while making connections to real-world examples. Skills develop as each child observes nature directly and enjoys the process of creating. ARTistic Pursuits lessons inform children in all the processes needed to make art successfully. Making informed choices to create personal work gives a child a sense of accomplishment. They learn because direct observation of real world sources is the best teacher when accompanied by an understanding of the foundational elements of art and compositional ideas.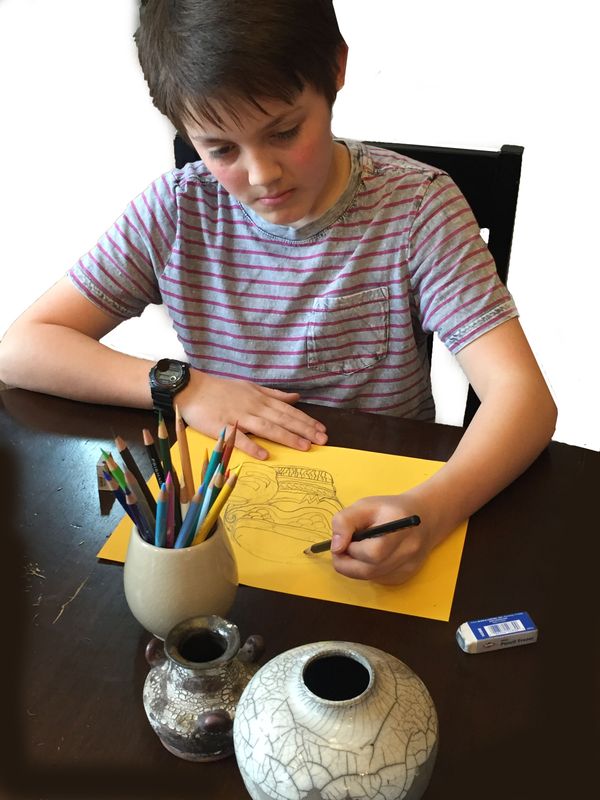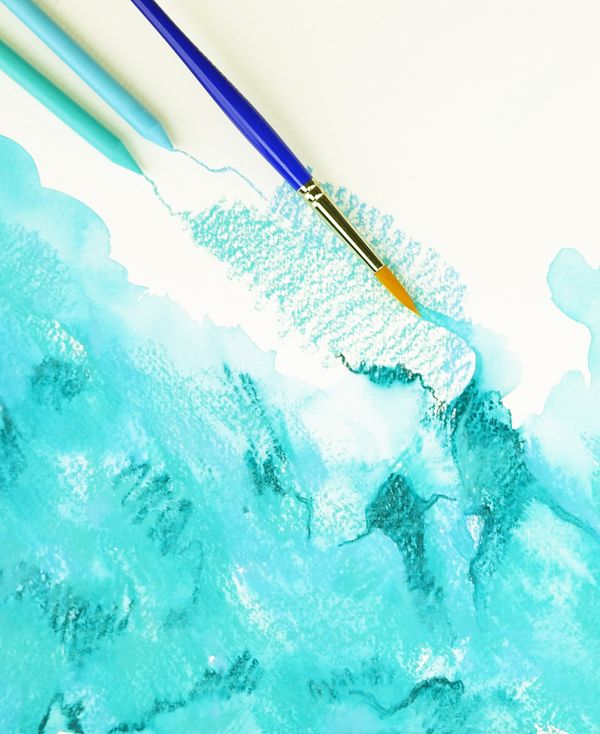 What if I don't want to shop for art supplies?
So art supply stores aren't your thing. We've chosen a variety of quality art supplies for each book and with a click of a button - they'll arrive at your door. 
Within those art packs, we've selected the best student-grade art materials on the market today. These products will perform beautifully in the hands of your child! Want to learn more about selecting art materials? SEE ART SUPPLIES
Which book should I choose? 
We've designed the ARTistic Pursuits curriculum so that your child can jump in at their age level. Three, four, and five-year-olds will enjoy the very short Picture Talks and then head off to enjoy delightful awareness activities and experience simple art materials in The Way They SEE It. Kindergarten, first, second, and third graders will excel in their understanding of art through history in 6-8 minute lessons followed by active creating. We also have many 4th, 5th, and 6th graders join in those lessons along with their younger siblings. When you want the family to do art together, the K-3rd grade books meet the requirements for enriching and informative text, while exploring a wide variety of materials. 4th and 5th graders who are ready to learn to draw more realistically are ready for our 4th - 5th grade books in drawing and color theory. Middle School and High School students find the fundamental elements and color theory information that they need in books at their levels, but written to appeal to their interests and abilities. No matter where their skills are currently, as each student applies the elements of art to their work, they will see improvement in their art. 
Which edition should I choose?
Are you tempted to purchase used books on eBay or Amazon? First get to know what you will find with older editions of ARTistic Pursuits. While other titles go out-of-print or second editions get watered-down in the rewrite, our titles have improved with each new edition.
1999 to 2007  Did you know that 1999 to 2007 editions used separate art prints for the master works? These packets are often missing from second hand books when you purchase these first editions online. Since ARTistic Pursuits lessons rely heavily on the master works as a teaching tool, you will not be able to teach without the art prints. Prints are not replaceable because the company that produced them has been out of business for about ten years. The prints were just 5 x 7 inches and many only available in black and white so we were happy to move forward with better reproductions in future editions.
2008 editions brought about a great improvement because the master works were printed right onto the pages of the books. Many lessons were changed due to the availability of new works of art by Dover Publications. More color master works were included. Art history and artist biography pages were added to all 4-12 level books.
2013 In the 2013 editions we continued the trend toward an improved product. We expanded the K-3 books to 36 lessons, from the original 24! We expanded the 4-12 books to 68 lessons, from the original 64. Special four-step pages demonstrated how to use art materials, as that was the most common request that we heard. These are our best coil bound editions and are still being sold on this site as Classic ARTistic Pursuits.
2018 In a further effort to help everyone succeed in bringing art into their home, we now offer hardcover books with Blu-ray and DVDs. This is by far our best product and one you won't want to miss out on. The Kindergarten-3rd grade level was expanded by a full year, offering four years of art study, compared to the three years in the 2013 editions. Video lessons show how to use art materials, completing our goal of making art accessible to everyone. The two-page spread of the hardcover books allows us the opportunity to show the master works often as a full page. This makes it easier to observe and explore the details in the work. New sources for master works by the National Gallery of Art, Washington, The Met, and other galleries became available for this edition and more great paintings were added, making these books the most beautiful yet!
2020 Online courses were added for those that want immediate access in a streamed format. The streamed Flip Book is an exact copy of the hardcover, with a Table of Contents Tab so you can flip to your lesson directly, Thumbnails, Note-taking capabilities, Zoom In and Full Screen! Videos are streamed. Additional tips and video content leads parents and students through the course with ease. 
2022 We completed our Books + Video drawing courses for older students, 4th-6th Grades, Middle School, and High School. These come as streamed courses as well. Painting in Watercolor Pencils, a thorough look at color theory, is available for Beginning 4th through High Schoolers.
If you still have questions about what is right for your family, just ask us.
Christian, Secular, or Neutral?
We sell to individuals, Public schools, Charter schools, and Public libraries. Our primary goal is to teach art concepts such as the elements of art, principles of design, and how to properly use a wide variety of art materials. These are not religion based topics. The artwork by the masters in the art history sections of our curriculum display a variety of works including Christian and secular subject matter in the manner that it has been traditionally taught for centuries by art history scholars; Giorgio Vasari, H.W. and Dora Jane Janson,  Hendrik Willem Van Loon, E.H. Gombrich, Ariane and Michael Batterberry, and so many others. In choosing artworks, we strive to show the adventurous, the playful, the everyday, the moral, the complex, the best of art history for every age. We focus on artists that were known for bringing something new to the art of their period; a fresh idea, a new insight, or some element of good artistic practice, which can broaden the thinking of children and inspire them to create for themselves. In the telling of history, we cannot leave out major periods such as the medieval simply because it involved spiritual belief, any more than we would leave out the ancient Egyptian culture because they believed in an afterlife or the modern 20th century artist because he believed in himself. Each art history lesson tells the story of a place in time, emphasizing an aspect of that culture or artist that we can gain artistic insight from. The artist might be inspired by subjects as diverse as nature (American landscape artists and the art of Japan), by industrialism (Impressionists of 1850s), by a belief in the power to persuade through art (Roman), by individualism (Europe and America 1900s), or by strong moral convictions (Middle Ages). The artist might simply be searching for a way to make figures more life-like and succeed in changing the world with the tilt of a head (Cimabue, 1300s). Artworks focus on portraits, landscapes, animals, still life, nature, and clothed figures in settings that will be familiar to the child, yet different; a Dutch meal, a French railway, an American cowboy rescue, a large German king, figures leaping over bulls, and ducks by a quiet garden pool. Nudity, war, gore, or contemporary debated topics will not be found. Please note that the art history is only one piece of a group of lessons focusing on how to use art materials, the elements of art, and composition. I have spent more time discussing the art history portion simply for clarification of the topic at hand.